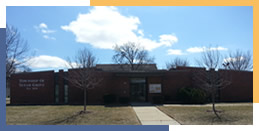 PROPERTY ASSESSMENT AND EXEMPTION OPEN HOUSE
DATE: JUNE 23RD 2021 TIME 3 PM - 6 PM
LOCATION: Sugar Grove Township Community Building located at 141 Main Street, Sugar Grove IL 60554.
Illinois Senator Karina Villa will be attending to discuss Illinois HB3289 - Property tax exemptions
Topics will include:
The composition of Assessed property in Sugar Grove Township
Property Tax Exemptions
Property Assessments
Property Assessment Appeal Process
Request for Property Assessment Review.
The Assessor's office will assist property owners with questions related to their property.
We will assist in the preparation of the Senior Freeze Applications due July 1, 2021. Documents needed are the 2020 income tax return and supporting documents used to prepare the income tax return.
SPECIAL NOTE REGARDING COVID-19
OUR OFFICE IS OPEN - Sugar Grove Township is taking proactive steps to prepare for and respond to COVID-19 and remains in open communication with its partners at Kane County and the State of Illinois. Township staff continues to further develop a response to keep residents, staff and visitors to the Township building healthy, safe and informed.
We have taken precautions so that the Township can carry on daily business throughout the entire pandemic, to all residents. Please note face coverings are required to enter the Township building and social distancing must be maintained.
For more information about safety relating to the COVID-19 virus, please visit www.KaneHealth.com or call 800-889-3931.
__________________________________________________________________________________
MAYBE YOU'VE SEEN US....
The Sugar Grove Township Assessment Office is continuously updating Property Record Cards. You may receive a knock on your door from our Assessor and or Field Deputy to update pictures and property information of all Township properties. This does not necessarily mean that your assessment will be increased. Per Statute (35 ILCS 200/9-155) every property should be looked at every four years. If you have any questions please feel free to contact the Sugar Grove Assessment Office at 630-466-5255.
__________________________________________________________________________________
DUE DATES FOR REAL ESTATE TAX BILLS ANNOUNCED
Kane County Treasurer, Michael J. Kilbourne, announces that 2020 Kane County Real Estate tax bills, that are payable in 2021, will be mailed on April 30, 2021. The first installment will be due on or before June 1, 2021 and the second installment will be due on or before September 1, 2021.
Beginning at 10:00 a.m. on April 29, 2021, taxpayers may visit the Treasurers website at www.KaneCountyTreasurer.org to view current tax information and print duplicate bills.
Taxpayers are encouraged to make payments in the following methods:
Recommended

- Online at

www.KaneCountyTreasurer.org

. There is no fee for an e-check. Please note there are convenience fees for credit card (2.35%) and debit card (1.15%) services.

Recommended

- Mailing your check payment with payment coupon in the envelopes provided with your bill.

Recommended

- Placing your check payment with payment coupon in the envelopes provided in the drive thru Payment Drop Box. The drive thru Drop Box is located behind Building A at the Kane County Government Center, 719 S. Batavia Ave., in Geneva. The Drop Box is open 24 hours a day, 7 days a week.

Many Kane County banks will accept on-time payments at their drive thru facilities if accompanied with a tax payment coupon. Please find a list of participating banks at www.KaneCountyTreasurer.org
Payments may also be made at the Kane County Treasurer's office during regular business hours. In the effort to practice recommended social distancing guidelines, they kindly request that taxpayers refrain from paying in person if at all possible.
For those adversely affected by the COVID-19 virus outbreak, we recommend contacting the Treasurers office directly for payment options.
For more information on "Where Does My Money Go" check out the Frequently Asked Questions link on the county's website.
What should I do if I think my property is over-assessed? The time has passed for any changes to be made to the 2020 assessment but if you would like your 2021 assessment reviewed please complete this form and return by email, US postal service or drop off at our office.
Please call our office if you have any questions. My staff and/or I will be glad to discuss them with you. You may reach us at 630.466.5255 from 8:00 a.m. to 4:00 p.m. Monday - Friday.
Thank you,
Curt John Karas
---
---
If you need further assistance that cannot be found this website, please contact the office of the Assessor directly at 630-466-5255 or email at assessor@sugargrovetownship.com.
The Assessor is responsible for assessing property at one-third of fair cash value with the exception of farmland, railroad or coal properties which are properties valued by the State of Illinois Department of Revenue. It is always encouraged and highly recommended to discuss your property assessment first and foremost with your local Assessor before ever filing with the Board of Review.
The Assessor is the only elected official with exception to your States' Attorney that requires a formal education and 2-yr certification along with yearly continuing education and is working directly for you.
Assessor's Office
Curt John Karas, CIAO CPA MBA
54 Snow Street, P.O. Box 1138
Sugar Grove, IL 60554
Phone: (630) 466-5255
Fax: (630) 466-5253
assessor@sugargrovetownship.com
Office Hours
Monday - Friday 8:00am - 4:00pm
(evening & weekend appointments welcome)
Township Office
Township of Sugar Grove
Tom Rowe, Supervisor
54 Snow Street, P.O. Box 465
Sugar Grove, IL 60554
Phone: (630) 466-4283
Fax: (630) 409-3150
trowe@sgtownship.com
Office Hours
Tuesdays & Thursdays 8am - 4pm