If you need further assistance that cannot be found this website, please contact the office of Assessor directly at 630-466-5255 or email at assessor@sugargrovetownship.com.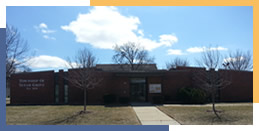 The Assessor is responsible for assessing property at one-third of fair cash value with the exception of farmland, railroad or coal properties which are properties valued by the State of Illinois Department of Revenue. It is always encouraged and highly recommended to discuss your property assessment first and foremost with your local Assessor before ever filing with the Board of Review. The Assessor is the only elected official with exception to your States' Attorney that requires a formal education and 2-yr certification along with yearly continuing education and is working directly for you.
If you would like more information regarding your Tax Bill, please visit the Kane County Property and Tax Information page. If you have questions regarding your Assessment, you can view Questions about your Assessment.
IMPORTANT NOTICE
The Kane County Treasurer's office reports that the 2018 tax bills are available online and will be mailed out by May 4, 2018. The first installment will be due June 4th and the second installment will be due September 4th. Starting at 10:00 am on April 30th you may visit the county website www.KaneCountyTreasurer.org to view current tax information and to print out duplicate bills. For specific information relating to your taxes please contact the County Clerks Tax Extension Office at 630.232.5964.
The mission of the Township Assessor's office is to fairly and equitably assess the real property in the jurisdiction according to state statute.
The Assessor does not decide your property tax bill, which involves a completely different process. Your property is located in several different taxing districts. Not everyone has the same taxing districts, and your districts could be different from your neighbors'. Usually, the most expensive district will be for your local schools. Some people will have two school districts, one for the primary schools and one for the high schools. Each taxing district gets to ask for the amount of money it needs for the next year. In general, if they want more money than the previous year, they are limited to the rate of inflation, but there are some exceptions. When all of your taxing districts decide how much money they need, the County Clerk divides it among the property owners in your district.
Please feel free to use this FAQ guide (including the contact directory for school districts and municipalities) to answer questions about the 2016 (payable 2017) Kane County Property Tax Bills at http://www.kanecountyassessments.org/PropertyTaxFAQ.pdf
Any questions related to the payment of taxes should be directed to the County Treasurer at www.co.kane.il.us/treasurer or 630-232-3565
** Please note that if you have received your property tax bill,
the time to file an appeal for that year's assessment has passed. **
Please continue to call our office if you have any questions about your assessment. We can be reached at 630.466.5255 from 8:00 a.m. to 4:00 p.m. Monday - Friday.
Taxpayers can make a payment by:
Mailing a check with coupon to the Treasurer's Office, in the envelope provided.
Making payment at any one of the designated banks within Kane County on or before the due date, please remember to bring a payment coupon.
Making payment with check, cash or credit card during business hours in the Treasurer's Office - 8:30 a.m. to 4:30 p.m. Monday through Friday except holidays. Rickert reminds residents to bring a payment coupon and note that there is a convenience fee for credit card use.
Dropping a check with coupon in the property tax drop box, which is available 24 hours a day. The drop box is located behind Building A at the Kane County Government Center, 719 S. Batavia Ave., Geneva. Check and coupon must be in an envelope.
Paying by credit card or e-check over the Internet. Again, residents should note there are convenience fees for both of these services. Additional information is available on the Treasurer's Office website

KaneCountyTreasurer.org

.
kanecountyconnects · in Kane County Clerk's Office, Taxpayers
Assessor's Office
Curt Karas, CIAO
54 Snow Street, P.O. Box 1138
Sugar Grove, IL 60554
Phone: (630) 466-5255
Fax: (630) 466-5253
assessor@sugargrovetownship.com

Office Hours
Monday - Friday 8:00am - 4:00pm
(evening & weekend appointments welcome)
Supervisor's Office
Township of Sugar Grove
Tom Rowe, Supervisor
54 Snow Street, P.O. Box 465
Sugar Grove, IL 60554
Phone: (630) 466-4283
Fax: (630) 409-3150
trowe@sgtownship.com
Office Hours
Tuesdays & Thursdays 8am - 4pm